Google is the main place to search for products, services, and information, both when we know what we're looking for and when we don't. As many as 96% of Lithuanian Internet browsers start searching with Google . (Source: gs.statcounter.com )
According to Business Insider , as many as 23% of orders are e-mail. the store is directly related to the organic flow of visitors.
Not surprisingly, right. marketing businesses want to be visible in the Google search engine. But that alone is not enough. For buyers to really notice you, you need to be in the very first position. After all, more than a third of all visitors click on the first search engine result. The clickthrough rate of links in lower positions decreases drastically (source : AdvancedWebRanking ).
But getting into the first position is not easy. It requires a lot of knowledge and purposeful work.
There is still a great lack of information about SEO (search engine optimization) in Lithuania. Therefore, emails are often marketing team acronym SEO sounds like a spell.
My goal is to improve email. stores understanding of SEO. That's why I've gathered and posted information here on how to get great emails. marketing results using SEO.
I have supplemented my insights with information gathered from several dozen articles published in various sources. I have put this theoretical knowledge into practice, so I know it works.
It's all about making you sell more.
What is SEO?
Wikipedia defines SEO as follows:
" Search Engine Optimization SEO) is a website design methodology that achieves the highest position of a website in search engine results. "
So e. Optimizing your store for Google search should help you drive more quality free traffic to your email. shop.
This is difficult to do because the number of positions is limited and 93% of searchers never go to the second page of results from Google (source: magazine3.com ).
However, for purposeful e-mails. for businesses to be in high positions in Google 's natural search results is a particularly enticing prospect. After all, the result of the SEO process is a higher level of your email. store position in Google search engine. And that means higher quality traffic and, at the same time, additional sales. In other words, SEO = $.
Why email is it necessary for marketing businesses to apply SEO?
For the most part, email SEO was one of the most important sources of sales generation for the marketing projects I had to manage or consult. If in doubt, check out the reasons why SEO is important:
In the case of SEO, you don't have to pay for every click on your website link.
SEO brings a lot of extra traffic.
Visitors are more confident in a brand if it is in high positions in organic search. In fact, visitors trust organic results more than paid search. As many as 71% of all clicks are made on the first page of search results in organic search results (source: www.zerolimitweb.com ).
Reduced risk in the long run – in the case of paid search, when traffic is stopped, there is no more traffic. In this case, their flow remains, although it may be slightly reduced.
Better user experience. Here are some recommendations from Google – Mobile First , EAT (Expertise, Authoritativeness, Trustworthiness) . By following Google 's policies, you'll create your email. a better experience for store visitors.
Your competitors are optimizing their websites. And glad you don't do it because it gathers all the traffic and sells more of your goods or services.
Part of an SEO strategy is creating content and visibility, which is generally beneficial to the business.
The user's path is complex – he uses several different channels, clicks on various links. Even with a paid channel and a "catch" of a user once, they can go to a competitor's website from a organic search engine a second time.
SEO trends in 2021
Core Web Vitals – user experience evaluation indicators
This algorithm addresses the following aspects of the user experience on the site:
Website loading performance
Interactivity
Visual stability
The following metrics are used to measure this
1. Largest Contentful Paint (LCP) – Google states that a site should have an LPC of 2.5 seconds to ensure a good user experience. This means that it should take up to 2.5 seconds to fully load a web page.
2. First Input Delay (FID) – This metric measures how fast the browser responds and satisfies the user's intent after the first user interaction (such as a button press). The site will be rated well when the FID is less than 100 milliseconds.
3. Cumulative Layout Shift (CLS) measures the average shift in image layout, which is also important for a good user experience. The CLS metric is focused on the stability of visual elements, and it helps to estimate how often users experience various video shifts that interfere with browsing on the site. This figure should be less than 0.1.
After all, according to Google representatives, they are not the main ones, at least not yet. Core Web Vitals will be an integral part of the overall UX score assessment.
UX's influence in the ranking of Google's positions will only increase
In addition to Core Web Vitals, there are other user experience criteria that are important to improve in order to rank well in Google:
Important metrics for CTR (clicks), time on site, and bounce rate will remain. So consumers will need to be involved in even better, more useful information and content.
Security. As consumers become more aware, financial and data security is becoming one of the key criteria for e-shopping. in stores. So Google is also paying close attention to this aspect.
Neat and clear navigation, e-mail the architecture and layout of the store are also important elements in achieving a good user experience. Google's goal is to rank top websites that don't annoy users, are user-friendly, fast, and intuitive to use.
Consumer search expectations. When optimizing your site, it's important not only to use keywords with a high search volume, but also to explore what content or information people expect when entering a relevant keyword on Google.
The question may be, and how will Google assess whether the user experience on the site is being developed properly? Google's artificial intelligence "Rank Brain" is one of the key elements in determining Google's search engine results pages (SERPs). Experts say that Rank Brain receives basic information from the real impulses of the user experience.
Mobile-first or why is mobile SEO present?
Mobile-first indexing is a metric that is a very important measure of Google's position breakdown.
It is crucial that the site is organized in such a way that Google's robots can see all the essential parts of the desktop version of the site while browsing the mobile version.
It is important to display all user-relevant content, as in the desktop version. .
Photos and videos posted in the mobile version must follow the guidelines, which you can find by clicking the following links: photo guidelines ; recommendations for videos
The user experience on mobile devices will also be of great importance. It is important that the website is intuitive for users, clearly displays all the necessary information, and is easy to press and navigate.
This information is critical for those businesses that have not yet paid much attention to mobile email. store versions.
EAT (expertise, authoritativeness, and trustworthiness) will continue to be irrelevant
Google has highlighted the importance of site quality ranking in position ranking in a number of official reports. To make it clearer what Google considers quality information or content, the EAT model has been shared, which means that a website must be expert, authoritative, and trustworthy.
It is worth excluding sites that create YMYL (our Money or Your Life) content. Such websites talk about things that have a direct impact on human health, safety, financial stability, the future, so it is very important to demonstrate expertise, competence and education when creating content. Expertise is also important for lighter websites, but Google does not require certification or scientific knowledge to create such content.
Authority defines reputation – how others see the site (both ordinary users and experts). Authority grows when other users in the same field see a website as a source of information and cite it.
Credibility in the eyes of users will increase, if your site is secure, users will be able to clearly find the necessary contacts, who will be the author of the article. These aspects are especially important for those who create YMYL content.
Finally, it is very important to understand your target audience as well. It's worth making a picture of the user that clearly shows what the customer values. If your audience is younger, it's likely to be videos, dynamic, interactive content (like podcasts). Older audiences will prefer more traditional forms of content delivery. It's also important to find out what your audience considers to be expert content and what information they expect when entering keywords into Google.
However, for the EAT model, there is no single defined computation for how to measure it (unlike the Core Web Vitals metric). So the key advice would be to analyze the market leaders and the expectations of your consumers.
SEO workflow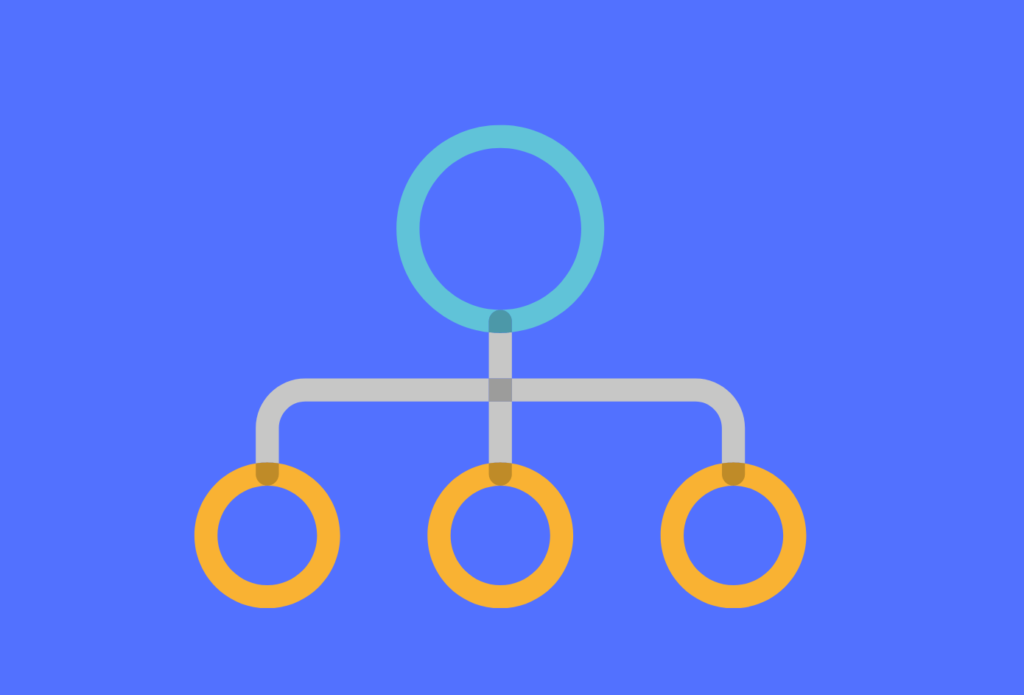 SEO work is divided into technical ( Technical SEO), content ( On-Page SEO) and external ( Link Building ) optimization. All of these parts are important to getting you high positions in Google results.
Imagine a grocery store whose shelves are broken and shoppers can't find what they need. Would you like to shop at such a store? And in a messy email. in the store? In both cases, you would probably answer in the negative. So to get high in Google search results, you'll need to organize your email. store so that it not only looks beautiful but also meets technical and content optimization standards.
But a neat, Google -compliant site isn't all. A lot depends on external optimization.
In competitive markets, continuous external optimization accounts for about 70-80% of the SEO process. This means that articles with active links to emails are published regularly. shop. El. the store's authority and position grows as many links from high-quality, similar-content sites lead to it. This is an attempt by Google to impersonate Google. the store is trustworthy and known.
The process of external optimization cannot be interrupted as the results may start to deteriorate.
How long does it take to get to the top positions?
In general, the more competitive the market, the harder it is for a site to get to the first page of Google search results. This can take quite a long time, sometimes even a year or two.
2017 Ahrefs analysis showed that 60% of all pages in the top 10 positions in Google run for 3 years or more. However, some pages achieve this result in the first year. So basically it all depends on the competitive environment and your actions.
Some tips before starting SEO work
Use the Search Console tool
In this tool, you'll find reports on your email. store results in organic search:
the number of clicks ( Total Clicks );
Total Impressions ;
clickthrough rate (CTR) CTR – Click Through Rate );
Average position in Google search ( Average Position ).
All of this data can be viewed by any keyword and date range.
The Search Console also finds errors detected by Google 's robots that you can fix.
Google 's robots regularly visit and crawl email. shops. They index emails. store pages for later display in Google search results.
Let's say if a Google robot tries to reach a page but can't find it, an error occurs. The Search Console system notifies you.
You can also add email using this tool. store map ( Sitemap ).
This XML-generated map tells Google what your email is like. store structure. All the pages in it are placed here. They must be seen by Google so that they do not forget to index and display them in search results.
The Search Console is a free Google tool that you can access here .
Use Google Analytics
Google Analytics collects data about your email. store traffic, visitors, advertising channels.
If you're not already using Google Analytics , get started.
In this system, you will be able to see, among other things, the organic traffic and sales of the Google advertising channel.
Google Analytics is a free Google tool that you can access here .
Check the commands in your robots.txt file
A robots.txt file is a text file that contains commands for search engine robots. Suppose you are indexing an email. store pages, which pages to index and which not, or which search engines to allow to do so ( Google , Yahoo , Bing , etc.).
But be careful! In one of our projects, the robots.txt file contained incorrect data. This file blocked robots from half of our pages, reducing their chances of being seen in search.
Anyone can see the contents of the robots.txt file. Just add the words robots.txt to the end of your domain name. For example: https://www.yourdomain.com/robots.txt.
When checking your robots.txt file, pay attention to the disallow descriptions. This is a sign that some pages are being blocked. For example, "disallow: /" blocks the indexing of pages.
Name the most important success indicators
El. store optimization results are achieved gradually. It's not a Google Ads ad where when you pay the money, the traffic comes right away. In the SEO process, you will have to be patient and analyze the signals that will show you where the results are moving.
The first signal is the position rankings for specific keywords and phrases. You can see them using the Search Console tool (or a paid tool like Ahrefs ). Monitor whether keyword positions in the overall boiler are rising or falling ( Search console : Performance> Average position ).
Don't be surprised if the positions you see on your computer as you type in the analytics tools are different. They depend on your location, device, your search history, and many other criteria. The tools only show the average position for any keyword or phrase.
The second signal is traffic and sales. I recommend running reports in your Google Analytics account to see metrics that are important for organic traffic optimization:
organic traffic;
organic flow average shopping cart;
the number of organic flow transactions;
growth in organic turnover.
You can find all the numbers in the Google Analytics report: Acquisition> All traffic> Source / Medium .
To keep track of trends, always keep an eye on how the data is changing over the current period (say, over the last 12 months) and compare it to last year's results.
With more proficiency, you can start tracking other relevant reports:
Google Analytics : Acquisition Report> Search console> Queries );
Organized Traffic and Sales from Top Landing Pages ( Google Analytics : Behavior> Site content> Landing pages ).
Monitor and compare results weekly or monthly.
Perform an SEO audit
SEO audit is a series of tests and analyzes. It shows what needs to be done in the field of SEO optimization.
Here's my recent SEO audit that consisted of a 143-point check. Audit allows you to measure your heart rate in the places that matter most to Google . Following the audit, a work plan is drawn up.
You can take advantage of the technical optimization and content optimization policies described later in this article to audit your email. shop.
Automated SEO audit tools are also available. For example, even the Lighthouse tool developed by Google itself. Unfortunately, so far these tools can only notice the details, but fail to put together the whole picture.
Keyword search and selection
Keyword search and selection is one of the most important parts of the SEO process. Without knowing your keywords, you won't know how to lay out your email. the architecture of the store, how to name categories, products, or even what exactly to enter in the URL.
The key criteria for choosing keywords are:
Search Volume – The more searches you have, the higher the potential traffic for a high position.
Keyword and product match – The more specific the phrase about what you're selling, the more targeted the traffic.
Commercial Opportunities to Sell – Evaluate your situation with a specific keyword. Do you have a sufficient range? Have you set good prices? Is the product in demand?
Competition – If there are large emails on the first page of Google marketing projects with the same keyword, you will have trouble. Breaking into significant positions can be very difficult and time consuming. In this case, look for phrases that others don't already use for optimization.
Always evaluate the purpose of the keyword and / or phrase used in your search.
Let's say the purpose of the phrase "what TV to buy" is an initial search for information. And the purpose of the phrase "buy TV online" is to buy. Of course, the second option is more relevant for e-mail. trading business than the first.
Pay attention to the seasonality of keywords and / or phrases.
Let's say people search for phrases related to occasions like "Christmas," "Easter," "Women's Day." Unfortunately, for the rest of the time, the number of their searches drops to a minimum.
Select and customize your keywords separately for your website's title page, category and subcategory pages, brand pages, and even product pages.
You can use competitor pages to search for keywords: Gather keywords and phrases as they call category and product pages.
Another way is to use Google 's Keyword Planner . True, its phrases are usually very close to the phrase you entered, but you can find additional ones for your keyword list.
Remember that the same keyword or phrase should only apply to one page.
Technical optimization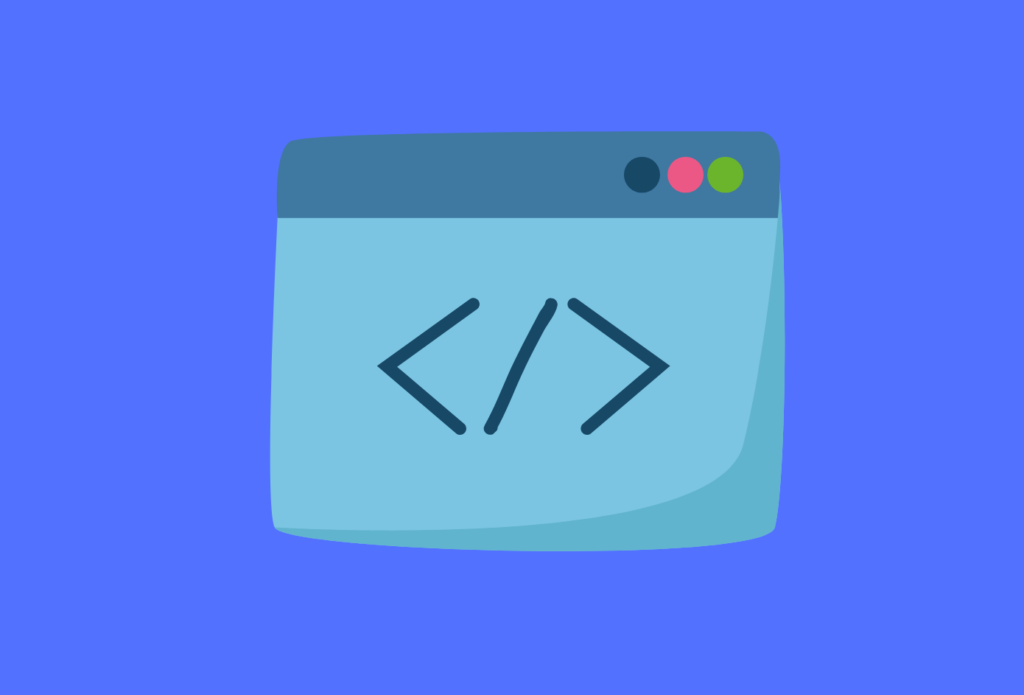 El. store upload speed
Google is the most important user and doesn't like slow-loading pages. Each additional email. store-load per second reduces conversion rates by as much as 7% (source: www.moovweb.com ).
From 2018 July. el. store loading speed has even become a factor in the quality of Google Ads ads. In this way, Google has made it clear that in trading, speed is an important factor influencing positions.
Google has even released its own tools to measure email. store upload speed, get ratings and recommendations. This tool is called Google Page Speed Insights , you can find it by clicking here .
Opportunities to increase email the store's loading speed is really quite good. One of the more effective is to reduce the number of images, i. y. the weight of the billboards, product and category photos, and any remaining video files.
Try to the store loading speed would not exceed 3 seconds. The main goal is to make your email. the store would load faster than competitors.
El. store architecture
Making it easier for search robots to find your email store (or its content), the faster it will be crawled by robots and likely to rank higher in search results. Therefore, a very clear e-mail needs to be created. store structure.
When planning an email the architecture of the store, it is advisable to draw its layout on a piece of paper. It is important to consider the following criteria:
any email the store page must be no more than three levels away from the home page, e.g.

www.jusuelparduotuve.lt/kategorija1/puslapis (okai);
www.jusuelparduotuve.lt/kategorija1/kategorija2/puslapis (okai);
www.jusuelparduotuve.lt/kategorija1/kategorija2/kategorija3/puslapis (bad);

All pages must be easily accessible to Google 's crawlers looking for information.
browsing categories should be simple and user-friendly.
There are several ways to set up email. store structure. First of all, it is advisable to create a so-called flat structure when all the categories are one level away from the title page. If you have a choice, this is the best choice, as the categories closer to the title page will get a higher SEO ranking.
But sometimes, you also need to create refinement subcategories to make it easier for the visitor to navigate.
Tip: Try not to change the architecture yourself, and if you do, take care of the redirects.
Mobile Email store version
From 2019 July 1 Google indexes all pages using the Mobile-first methodology. This means that the mobile version of the website is paramount, and it will determine what ranking you achieve.
Google recommends using a Responsive design methodology for mobile versions when changing the screen size of an email. the view of the store adapts to it.
Another important aspect is that the key elements (URLs, page titles, text, etc.) must be identical in both the mobile and desktop versions.
Undoubtedly, e. The mobile version of the store needs to be loaded as fast as possible compared to competitors, because Google 2017 has announced that this is one of the SEO evaluation criteria. The basic rule is that your page should not load faster than 3 seconds.
Also, make sure that your mobile email. the store version would be convenient to use. This is ensured by large buttons, proper layout of items and convenient navigation.
HTTPS protocol
If you want your email the store is secure and uses the HTTPS protocol, you need an SSL certificate. This certificate means that all information, starting with e-mail. email address and ending with passwords is encrypted.
From 2018 July. Google marks all sites that do not use an SSL certificate as Not Secure in Google Chrome .
And el. for the store, this poses a really big threat because the buyer feels unsafe.
In addition, the HTTPS protocol is one of the e-mail. store seo ranking components.
Targeted terms in URLs
Use keywords and phrases related to the products on your page when creating URLs.
This is important both for the user, who in this case knows that he has come where he wanted, and for the Google search engine, which has a better understanding of what the content of the page is.
For example, if a specific e-mail only TVs are sold on the store page, the URL of this page could be: https://jusuelparduotuve.lt/ televizoriai .
Both the incoming user and Google will know that this email TVs are available on the shop page.
If a visitor enters the keyword 'TV' into a Google search, then that keyword will be highlighted because the page address appears in Google 's search results and the part of the text that matches the search term is highlighted.
You should try to use a limited number of keywords or phrases in your URLs, choosing the ones that matter most.
Duplicate content
Duplicate content is identical content that exists on different pages with unique URLs.
For example, the same content may be repeated in multiple emails. store locations if you keep the same category descriptions. Also your email. store content may overlap with competitors' emails. the contents of the store if you have copied the same product descriptions provided by the manufacturers. Content may also be repeated when you copy content from any portal.
El. in stores, content may be repeated by filtering products on a particular category page. This is because the URL changes in this case and the text content does not. It is very important to check the Google Search Console to see if such pages with filter settings are indexed. If such cases are noticed, they should be rectified.
In any case, Google doesn't like duplicate content units, because then it's not clear which pages rank higher – they all have the same content. It is also unclear which page to show in search results and which to hide.
When you see such identical content items in your email. in the store, you will have to choose which page will be the main one. This is done using the Rel = canonical tag.
Your goal is to have as much unique content as possible that is not repeated anywhere else. Your email If you notice pages with similar content in the store, such as product pages, you can also:
merge pages;
rewrite content in other words.
In any case, the most important thing is to avoid duplicate content.
By the way, even different versions of a URL are considered duplicate content. Whatever the email. In order for a visitor to access the version of the store URL, they must always go to the final version of the URL on the same page.
For example, all of the following pages should eventually lead to one selected version of the URL:
https://jusuelparduotuve.lt;
https://www.jusuelparduotuve.lt;
https://jusuelparduotuve.lt;
https://www.jusuelparduotuve.lt.
Non-indexable pages
All pages in the email in the store, perform a certain function, but not all of them are worth ranking or appearing in Google search.
For pages that should not be ranked in the search, it is possible – and recommended – to set a Noindex tag.
Such pages the store may contain: purchase process steps, login page, internal content pages.
Collect such pages and instruct Google not to index them.
Good user experience ( RankBrain )
Google considers user behavior in your email. store and uses artificial intelligence to better rank pages in the search engine. One of the tools for ranking those pages high is the so-called RankBrain .
It covers the following aspects:
Clickthrough rate (CTR) – How often visitors click on your page on Google . The bigger it is, the better.
Bounce Rate – The number of visitors who came to your page, stopped browsing, and left immediately. The smaller it is, the better.
El. Visit Time – t. y. how long visitors have been browsing your email in the store. The bigger it is, the better.
So as much as possible. The store and its content are more user-friendly, relevant to the visitor, the more accurate the information about them is formed in Google search, the more likely it is that the page will rank higher in Google search engine.
On-page SEO Optimization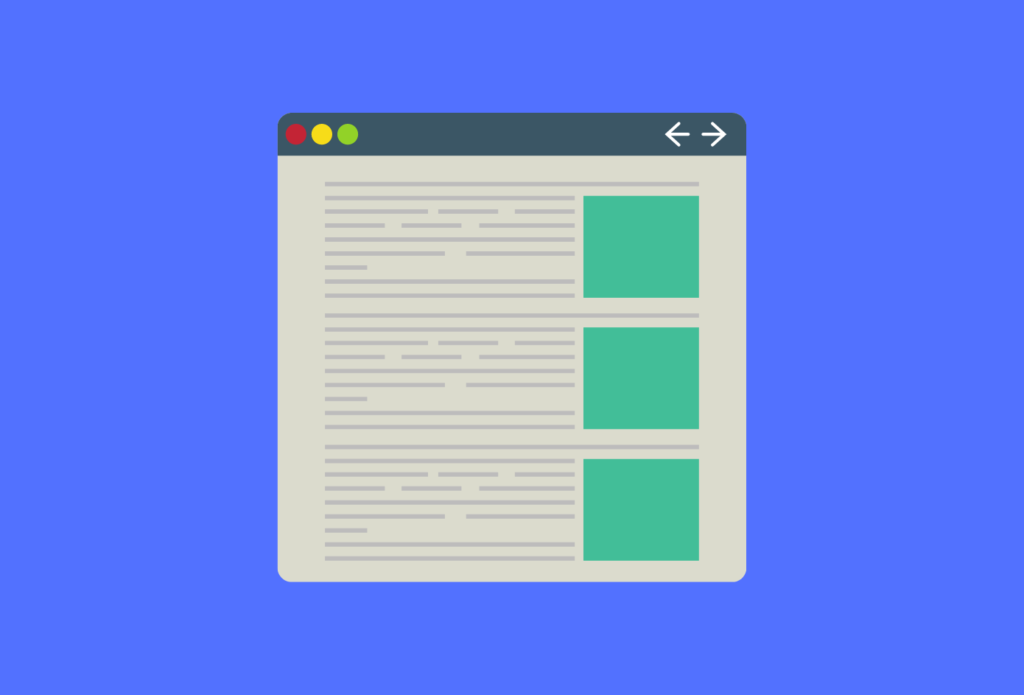 Homepage optimization
First, the user must have a user-friendly home email. store page. At least the most important part of it – the logo, the navigation bar, the search box, the links to the login window and the shopping cart – is best placed in the so-called Above the Fold position.
Keep in mind that when a visitor searches for a product or product category, they usually want to come to a specific category or product page instead of the home page. Therefore, come up with keywords on the cover page that are relevant to your brand or some general category.
Let's say "Pigu.lt" uses the keyword "Online store – Pigu.lt".
Once you've selected your keyword (s), mention it (them) in the following key places:
in the Title section of the title page;
in the title page tag;
content;
in the text of the logo and other images.
Limit your keywords and don't use them too often.
Also mention the brand in the Title section of the title page, and if there is room, indicate its benefits.
Remember that you can use other tags on the page.
Category and product page optimization
Category, subcategory, and product pages generate most of the organic traffic and sales email. trading platforms.
The user enters their question or need in the Google search box. Suppose a person wants to buy a TV. He enters the keyword 'TV' in the search box, and that keyword takes him to the appropriate email. store category. Customers who know their needs more precisely enter "LED TV" or "Plasma TV" into the Google search box and fall into the appropriate subcategory. If the user knows the exact model of the TV and enters it in the Google search box, they are taken to that product page.
This is what your email should look like. shop.
Therefore, it is very important to create an email that matches the customer's search criteria. store architecture. All the most important categories and subcategories must be listed here, listing all the products that potential buyers are looking for.
Everything is clear with the products – each product must have a separate page. But how many and what categories should be created?
It is important not to overdo it with categories and to assess each time whether there is a need to create a new category. From an SEO perspective, creating a new category or subcategory requires answering a few essential questions for yourself:
Is this keyword being entered often enough to be relevant in the Google search box?
What is the competitive environment, what competitors rank high, will I be able to compete with them?
What does a visitor expect when entering a particular search phrase or keyword? Is he interested in buying?
Do I have enough products for a visitor to come and find something to choose from?
If you answered yes to all the questions, feel free to create a new category (or subcategory) page.
To find keywords that you can apply to each page, perform a keyword analysis and analyze your competitors' pages. Avoid overlapping or "cannibalizing" pages (keywords where two pages on the same site compete for the same keyword and / or phrase).
By knowing the products, categories, and subcategories, and selecting keywords for each page, make sure your keywords repeat in the following key places:
Title tag
In the Title tag, use the selected keyword at the beginning of the text. This will give Google more weight. In addition, the buyer will see it immediately as Google highlights keywords that match the search.
The title tag must be no more than 50-60 characters, including spaces.
Design your Title content to maximize your clickthrough rate. You can use compelling phrases:
X% discount;
guarantees;
lowest price;
free delivery;
sale.
H1 mark
Use the same text in the H1 tag as in the Title tag. However, you can add additional phrases here to expand your keywords.
Unique content
Remember that all content must be in your email. in the store, so do not copy it from the manufacturers or other e-mails. stores. Write yourself in as much detail as possible.
Suppose, in particularly important cases, the description of a category or product can be as long as 2000 words. And mention the keyword that's important to you 3-5 times in the text. The most important thing is to insert it at least once at the beginning of the text, in the first hundred words – then it will be rated more by Google .
If there is too much content, break it down into separate blocks to make it easier for the user to read. For example, you can use tabs .
Remember that each category or subcategory must have a unique description.
URL text part
Use short keyword phrases in the URL section first. The main keywords should be repeated here. El. in commerce, a URL may be longer because it consists of a category and a subcategory, but in general, a shorter URL is better rated than a long one. Use dashes ("-") instead of spaces.
Text for logo and other images
Make sure your photos are ALT-tagged. File names must match photo names. They should also be related to the page itself. Identical keywords must also be used. Google Search also lets you search for pictures, so your tags help you find your photos. This can bring in additional traffic.
Meta description
Include phrases like 'wide range', 'free shipping' in the meta description tag. There are no precise instructions on how long to create descriptions, but according to Moz 's analysis, it is best to be no longer than 155-160 characters. The strongest text should go at the beginning of the description. You must clearly define the content of the page, but at the same time the message must grab the user.
When the product is no longer available
Take care of products that are no longer in your email. in the store. Especially those that are missing temporarily. Think about what you will do with products and categories that no longer exist. In terms of SEO, it is best to keep them in one way or another, especially if they bring in some traffic.
Customer reviews
Customer reviews are worth their weight in gold as they update your email. store content, and Google likes fresh content. Comments help add long-tail keywords to your content. The feedback system must be attractive in terms of SEO – do not block comments from search engines.
External optimization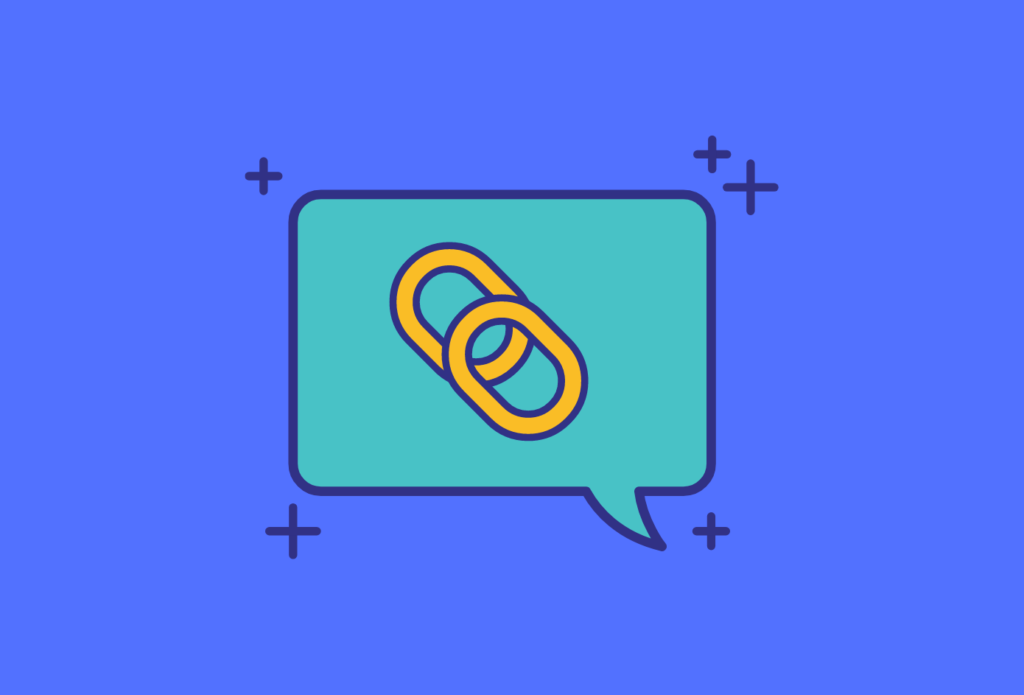 Links from quality, high-ranking websites are the most important tool to promote your email. store position in Google search engine.
The search engine Google ranks email. stores according to the number of links leading to them, the quality, the relationship of the topic. When there are many such links, they are of good quality and relevant to the email. the content of the store, its ranking in the search engine rises.
However, there are some nuances.
The number of links must grow without causing suspicion on Google . Your link grid should look natural. Even the distribution of Anchor Text must look natural.
Quality must be maintained – an external active link from a competent, highly regarded portal like "Delphi" or "15min" is in every email. shop dream.
Ideally, the topic of the article should be related to the topic of the page to which the link leads. Such a link is the most valuable.
The text of the link is important because it indicates the content of the page to which the link links. The most important thing is not to have too many specific keywords or phrases in it. For example, if a keyword with the link text 'TV' is repeated in all articles, Google may suspect it.
Each link can have a Nofollow attribute. This attribute significantly reduces the value of the link, but it does not become worthless. Still part of the rating, trust is passed on.
Links can be placed:
on major portals;
regional portals;
blogs;
partner sites;
forums.
These are just a few tips, as external optimization is a complex, time-consuming, and experience-intensive process.
Instead of the end
While there are many ways to attract traffic, including Google Ads , Google Social , free organic traffic remains one of the most important channels, and its importance is only growing as the prices of other traffic channels continue to rise.
SEO can seem like a witch's science. But there are actually rules you can use to know how to grow your traffic and sales. The key is to understand them and not be afraid to try different tactics.
If you have an email store, in almost all cases SEO is necessary.
I hope you found this guide fun and helpful. If so, share it with your colleagues on social networks!